Welcome To The Official True Imagination Station Online.
Home of an ever growing Non-Profit Network of Artisans & Buisness Owners, Including
our Own Businesses and Resources to Non-Profit Organizations Online & Locally Worldwide!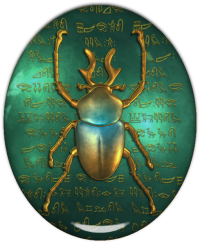 The Versies Picies suggests that the process set in motion

with the drawing of the first point has begun to bear fruit. From the point, the line

and the circle have unfolded, the spiral and the eclipse have come into being, and

now a second circle have taken shape, producing the versica, the symbol or creation.

The Space between the circles is a womb from which any number of things are reborn.....
- John Michael Greer - Techniques For Geometric Transformation





We host and work at The World Link Non Profit, World Market Link Broadcast, MertitytesMuses

Music Entertainment & alittle of our own! This Website is dedicated to promoting & re-shaping the Worldwide

Economy one tweet, share or post at a time, while showing support for Online & Local Businesses, Artists, educating others

on new social media teqniques for local and small online businesses through The World Market Link Broadcast

on Twitter, Pinterest & Facebook with our very own monitered online Small Business Directory.

This is a Non-Profit Organization thats run completely out of pocket!

True Imagination Station welcomes you the most awesome year EVER in 2017!

Thank you all for your continued support on Twitter, Retweets & Mentions On FB!

Thank you personally to WML Group members on Facebook for your continued support

and keeping our core active!

Thanks twitter followers for sharing & interacting with endeavors we cover and share!

Thank you for all tweetys & friends on Facebook for showing interest! You kick ass!

For more info and guide through our website, visit News in The Core (middle)